You see it in the news more and more. People (almost exclusively men) caught and arrested for viewing, collecting, and/or sharing child pornography movies and images. How much is this happening?
One of the toughest parts of my practice is helping men who are drawn to look at child porn. The complexity in these cases abounds. First of all, a distinction needs to be made between child molesters and child porn watchers, as there tends to be a fairly wide range of where people fall on this continuum. For the purpose of this brief narrative, I will speak to the child porn watchers and focus on men.
The majority of the men I see who struggle with child porn addictions rarely admit it to me at first. The "reveal" usually comes several weeks or months into personal sex addiction therapy when they feel comfortable or safe enough to discuss it.
So, what are the contributing factors or characteristics of men who look at child porn? Well, there is not a simple answer — the audience varies. Mary Pulido, Ph.D. reveals four categories of involvement someone might have with child pornography as outlined by the National Juvenile Online Victimization Study:
1. People who are not just interested in child porn but are simply looking for new sexual compulsive behavior stimuli
2. People who are curious and download maybe a few images
3. People who are sexually attracted to prepubescent children (Pedophiles) or young adolescents (Hebephiles)
4. People who are trying to profit off a "growing" market by selling images and setting up websites
My direct experience with men who view child porn is with those in the first and second categories. Most are younger (35 years old and younger) and look at a wide range of sexual images. Oftentimes, they "torrent download" many files and then find that they have received child porn images in the mix. Since porn or sex addictions are a progressive disorder, men often find themselves escalating their behavior as they chase the next high.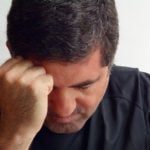 How does looking at child porn start? Why look at child porn in the first place? Common beliefs are that men who view child porn were in turn abused as youngsters and that they are now perpetuating the trauma onto other victims. However, a Psychology Today article speaks to the fact that many are not in this abused victim category. A great number of the individuals viewing child pornography are not pedophiles or stalkers but rather have engaged in viewing pornography for hours and hours at a time, searching for more and more intense images in order to get the same sexually addictive rush.
This is evidence of the progressive nature of this disorder. They stumble up child pornography and are often horrified when they see it for the first time. But then there is something so taboo and so charged about it that they find themselves returning for the "high" — even if the thought of children being sexually abused makes them sick to their stomachs.
In a previous blog article, we discussed how the part of people with sex and porn addictions (the regressive sub-personality) that is acting out is younger than the person's actual age. The regressed or addictive "part" of the person who is looking at child porn may feel that the material they are watching is somehow "age-appropriate." When I point out to clients that their 12-year-old sex addicts sub-personality self is the one looking at adolescents near this age, it often strikes a chord.
This shows how important it is to help the addictive sub-personality to "grow up." If you are struggling with sexual compulsive behavior and you are looking at child porn images, your immediate goal should be to get professional help. You can then begin to understand your patterns and reasons for engaging in a behavior that not only brings risk to you but that harms and abuses its child victims.
Contact us at Neulia Compulsion Solutions to get the sex and porn addictions the help you need.